Today we waited patiently while waiting to see the red flashing lights of the school bus at the stop prior to ours.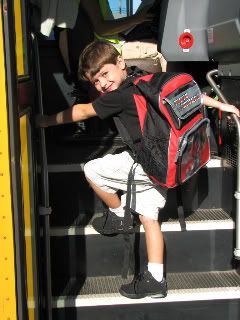 I watched my boy take his first steps towards independence, responsibility and freedom.
And my knees weakened as I watched the bus pull off our street and around the corner.