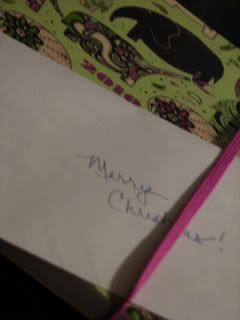 I was last minute Christmas shopping today and the last stop I made was at Save-A-Lot. I was looking for a stocking for Jonah that I could take home and cover in glitter when I looked over at the end cap and saw gold 2010 hats, blowers, poppers. Out of nowhere a tremendous wave of sadness came over me. I bought 3 of each.
Here it is Christmas eve, we have a bounty wrapped up in red and silver under our tree, we are warm and together but yet, I was sad.
I sent a friend a gift this Christmas. A friend I have spent so many Christmas' with and yet haven't given her a gift in at least 2 years, maybe 3. She'll remind me.
I just wish it could've been a gold 2010 hat, blower and popper.
Merry Christmas!