My father and I danced to this song at my wedding. Every word rings true when I think of my dad. My Tati.
The night before the big storm hit Buffalo in October of 2006 my father had a heart attack. A heart attack! The man has always eaten a healthy diet, exercised regularly and has never smoked. He recovered and has been doing great ever since.
He went for his annual stress test last week and failed. He goes in Wednesday for another angiogram and a possible over night stay depending on if a procedure is needed.
I'm freaking out...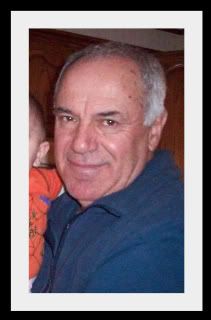 ...he is as cool as a cucumber.