Have you ever dreamt of the perfect place? A place where you can just feel God everywhere?
My brother-in-law, Jonah, is graduating from medical school in Reno this upcoming June. We are all so very proud of Jonah. He has worked very hard. He is so much fun to be around, he's smart, funny, handsome and his heart is large and made of gold.
A few months ago my in-laws went to visit Jonah in Reno. As my mother & father-in-law walked around Tahoe my mother-in-law expressed a wish for us all to be there together. Yesterday, a wish was granted.
Jonah contacted all of us telling us that he had made reservations for a weeks stay at a luxurious condo on the lake. He is flying us all to Reno so we can be there for his graduation and enjoy a week of each others company on one of the most beautiful places on earth!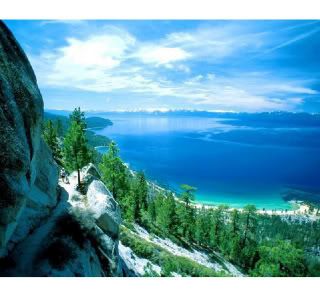 Can you imagine? We are beyond excited. I wish today was the day we flew out to all be with one another!
His heart is large and made of GOLD!