Yesterday I took Jakob and we went school supply shopping. We had his list which we stuck to mostly but who could resist the Transformers lunch box!? Lunch boxes are so different now from when I was a kid, I don't know which I like better...I'm going to go with the lunch boxes of yore.
I loved school supply shopping when I was of school age. My mom would throw all four of us in the car and we were off! Pencils, erasers, notebooks...OH MY!
I still can't believe Jakob will be in Kindergarten. I don't know really if I am ready for it. I mean, I talk a big game..."oh I can't wait for school to start for some peace and quiet" but in all reality I am crying on the inside. I think watching him ride off on that school bus will be my biggest heartbreak yet.
I'm just thankful we moved when we did and he met awesome friends. Alyssa will be able to watch out for Kelsey and Jakob and help them to feel more at ease.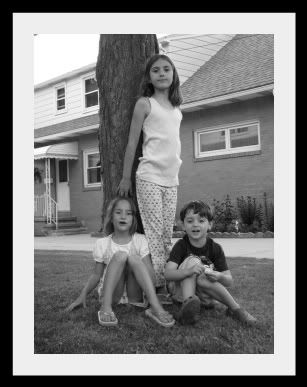 But I tell ya what, I sure am gonna miss all the laughing and screaming in just a few short weeks.