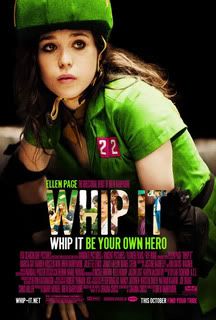 This weekend was full of a lot of me time, something I rarely ever get.
Friday night I hosted a little get together with some of my favorite ladies.
We stuffed our faces with bread dip, chips & salsa, pizza, cupcakes and wine.
Love my girls.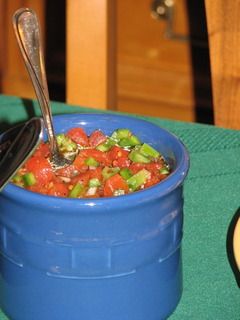 Saturday and Sunday Aaron worked his normal 2nd shift.
I wasn't feeling all that well (see above) so I laid low.
I rented a couple of movies, made myself some tea, put Jakob to bed early and laid like broccoli.
I felt so much better after watching
"Whip It"
. First off, LOVE Drew Barrymore! She's always been a favorite of mine, so beautiful, so talented. Her directorial debut, in my opinion, is a HUGE hit! So many big names, so many big hits! This movie made me want to blow the dust off my roller skates, apply heavy black eyeliner and start kickin' some serious booty!
On Sunday, after I put Jakob to bed and cleaned up the kitchen, I popped in my second pick,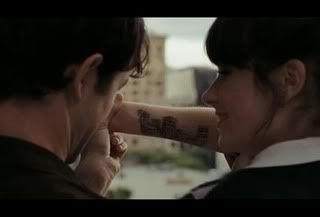 The movie was great but the whole time I kept thinking to myself, holy smokes, that's the kid from Third Rock and OMG he's kinda....HOT!
Another pick I was proud of...thanks Family Video girl for the recommendation!
I love my local rental store.