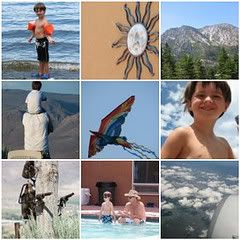 The planning has begun for the 2010 Shull Family Vacation! I know, so exciting right?!

The decision has been made to go back to Tahoe. We absolutely loved it there last year, it is beautiful, relaxing and there is tons to do! We are staying in a different house, a house right on the lake! Brian will bring his boat to dock, in our backyard. There will be "Judy breakfasts", morning coffee in the hot tub, jet skiing, naps, card games, laughs and a whole lotta love!
I love that this is becoming a tradition. My in-laws are some of the funniest, nicest people in the world. And I enjoy every second we get to spend together on the beautiful lakes of Tahoe!