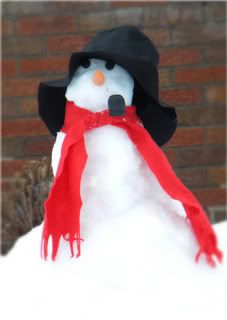 Dear Mother Nature,
So, it is March 2nd and I know, I know...it's still early but could you please take it a little easier on us? I mean, I've shoveled more snow this year then ever before, I lost count of how much rock salt we've gone through, my skin is so dry I look like a lizard.

We've done the sledding, the snowman building, the igloo making, the icicle licking, the snow eating, the snowball fights...we've done it all.

We are on our umpteenth round of head colds in the house.

We are in dire need of some sunshine and temps over 30! We are desperate to shed our winter coats and boats. We are longing for days of flip flops and swim suits.
I can feel it, it's coming I know, but if you could just put a rush on this...it would be huge!
Yours truly,
Jodi